The Vistas Hotel in Benidorm has undergone a slight remodelling!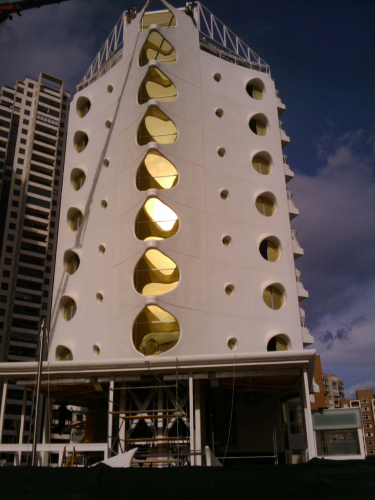 Designed by architect Vincente
Peidró
us
ing GRP parts produced u
sing

isophthalic polyester resin, three layers of glass matting and an isophthalic gel-coat, the hotel now has a very individual aesthetic.
See the full article and photographs here -
Composites give Spanish hotel a new look!
See CFS Fibreglass' advice on creating your own moulds -
CFS - Mould Making